Nokia shares jumped over 10 percent today (from €3.70 up to €4.09) after the news about Google acquiring Motorola Mobility. All this boosted the speculations that Nokia is being once again targeted for a takeover.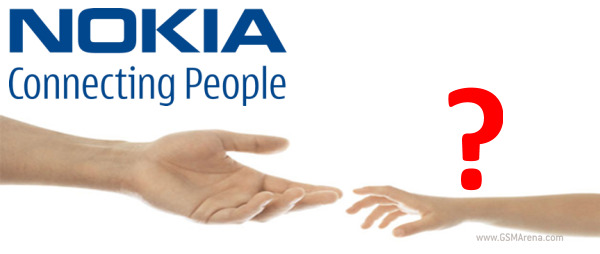 Nokia hasn't been doing all that well recently with their shares down by 45 percent just this year, due to the poor financial results of the Finnish company. This has reduced the price and has made Nokia easier to acquire by companies such as Microsoft and Samsung (as the rumors have it).
Similar to Motorola, Nokia is a company with huge experience in the mobile phone field and possesses an extremely rich patent portfolio, which is becoming more and more valuable with all the infringement lawsuits lately.
Google paid for Motorola Mobility's shares 63 percent more than the stock price. Nokia is currently valued at just over $22 billion, so if any company decide to make the same offer, it should prepare roughly $36 billion.
The mobile world is changing rapidly and I just hope it's for the best. What do you think, should a company acquire Nokia and which one?