The Nokia Tune (a.k.a. Grande Valse) is perhaps one of the most recognized ringtones around and every so often the Finnish company modernizes it. Now it's time for a new update, the eighth in the 20 year history of the ringtone.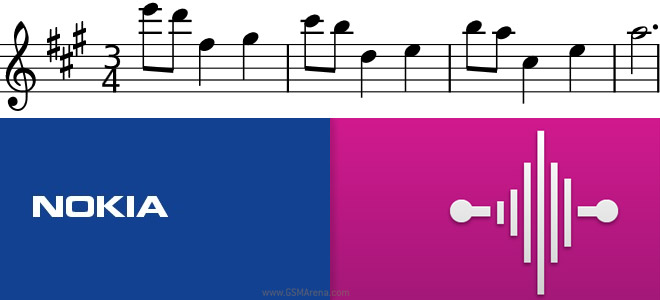 Along with the ringtone, Nokia has updated sounds for other notifications too – SMS, email, calendar, alarm and even the startup tone.
"The latest renewal is not a radical revolution, but more of a subtle evolution," says Tapio Hakanen, a sound design expert that was involved with creating the new sounds. He wasn't alone, other experts and consumers were consulted and many different versions tried until Nokia settled on this:
And here's the message sound:
And the most dreaded sound of them all – the alarm that wakes you up in the morning. Hakanen says "The alarm clock is also the one sound we receive most spontaneous feedback for," which I guess is his polite way of saying a lot of sleepy people curse at them. So, the new alarm sound is a lot milder, "slower and almost zenish".
You can listen to the rest of them at Nokia Design's Sound Cloud page. New Nokia phones will come with these sounds as default, while current Lumia owners can install them with the Nokia Ringtone Maker.