Nokia's official Youtube channel has been updated with a "Things are about to change" video, which hints at some new developments on September 5th.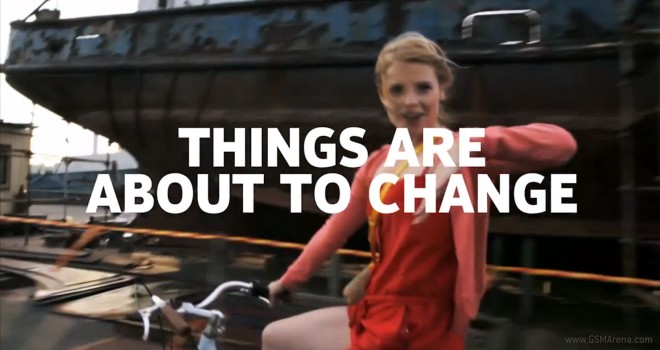 As you might now this is the date when Nokia is holding a joint event with Microsoft in New York City. And that can only mean one thing: Windows Phone 8 devices are coming.
The video doesn't tell us anything on the smartphones themselves, but we are hoping the WP8-powered Lumias really deliver on the bold promise made in its title.
Be sure to check back with us on September 5th for full coverage of the Microsoft and Nokia event. Also feel free to stop by the comments section and say what you are expecting or at least hoping to see there.