Nokia undertook an extensive campaign to get Instagram on Windows Phone. The popular photo sharing social network has over 150 million users, so you can see why it's a big deal to have a native app on your mainstay OS.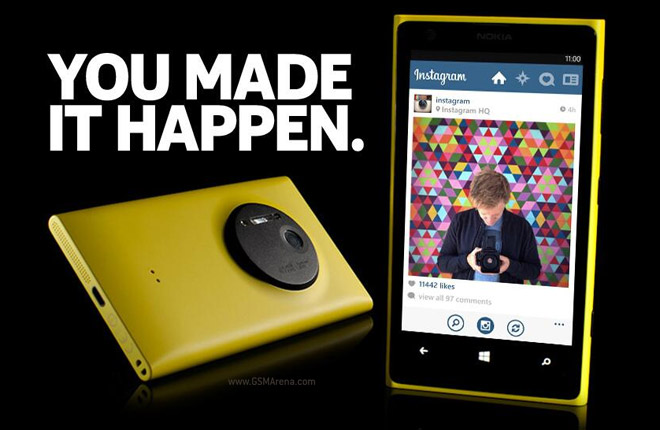 Now that Instagram is officially coming to WP8, Nokia takes some time to revel in its success and to thank all the people who used the #2InstaWithLove app to shower Instagram with hashtag-based desire.
It's funny, #2InstaWithLove did pretty much what Instagram does – snap a square photo, slap on a filter, add some tags (including the eponymous #2instawithlove tag). Nokia even updated it with new filters. The app became popular enough to spawn a copycat with over 5 thousand user reviews.
It was all about getting to those hundred plus million users (and counting), who might care more about their Instagram followers than PureView imaging (filters destroy image quality anyways). Stephen Elop promised the Instagram app for Windows Phone 8 will arrive in the coming weeks a week ago. Still no specific date has been announced, but we're keeping an eye out.
While the image doesn't give us a launch date, it does give us the first peak at the WP8 UI of the Instagram app. It looks slightly different than the iOS and Android versions, which is good since it means the Instagram team is taking some effort to conform to the WP8 look.