We just introduced our redesigned battery test and we thought the Nokia N9 would be a great device to try out the new course. The MeeGo flagship seemed to do quite well, though we'll be able to confirm that only when the results of more devices come out.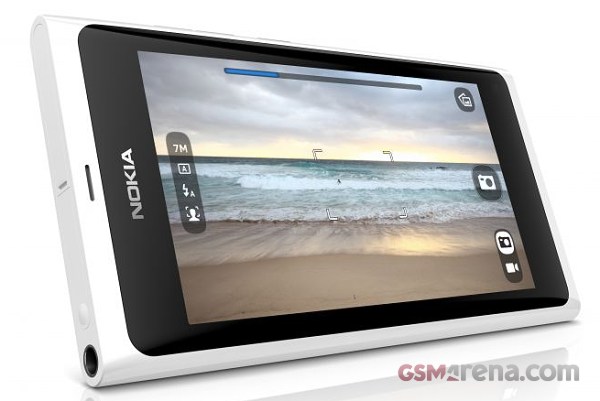 Let's start with the Nokia N9 performance in the three individual components of the test. The Nokia N9 battery went from 100% to 0% after 6 hours and 57 minutes of talk time over a 3G network. That's actually quite close to the 7 hours promised by its manufacturer.
The second trial was web browsing. The MeeGo smartphone took 4 hours and 33 minutes of continuous web browsing over Wi-Fi to deplete its fully charged battery.
We published the results from the Nokia N9 video playback test a while ago, but in case you have forgotten let us refresh your memory. The N9 was capable of doing 8 hours and 40 minutes of non-stop SD Xvid video playback before it went through its battery.
That gives the Nokia N9 a final score of 39, meaning that the smartphone will need to be charged every 39 hours if you do 1 hour of each of the three activities described above. So reasonably heavy users should expect to get about a day and a half from the N9.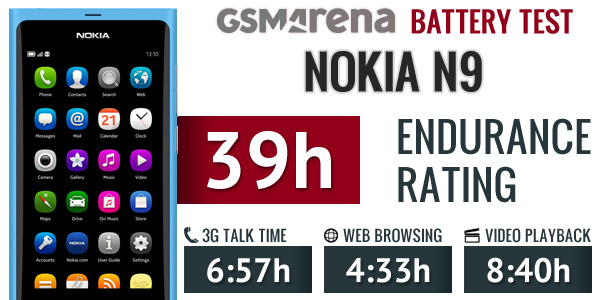 If you find yourself confused by all those numbers, check out this post for more details on our new battery test and why did we changed the old one.