The Nokia N8 hit the shelves less a few days ago but the guys over at ifixit already gave it their disassembly treatment. The metal-clad handset has been given a rating of 8 (out of 10) for easiness of repair. Unless you need to replace the glass over the display (which requires a heat gun) you can tear the Nokia N8 flagship apart with nothing but a set of Torx screwdrivers.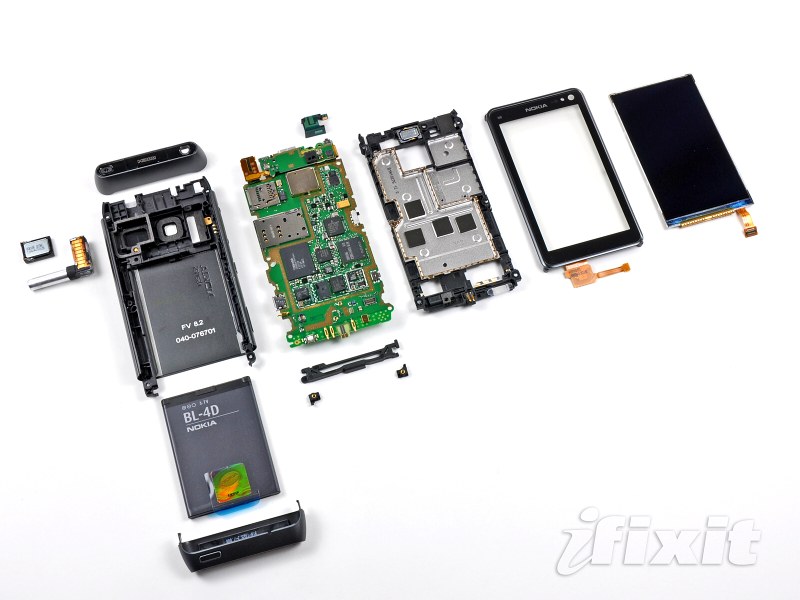 And you would only need one such screwdriver to take out the standard BL-4D Nokia battery. It's by far not that hard to change, despite the Finnish company claiming that it is not user-replaceable. Still this will probably void your warranty so you might do better taking your N8 to a Nokia service center if needed.
If you want to take a look at the rest of the N8 guts follow the link for the full teardown.