Nokia N8 has become available in bronze color, but Nokia somehow missed to announce it. A few months back, the Finns were eager to introduce a choice of novel colors for the N8, and there were even some polls on the matter.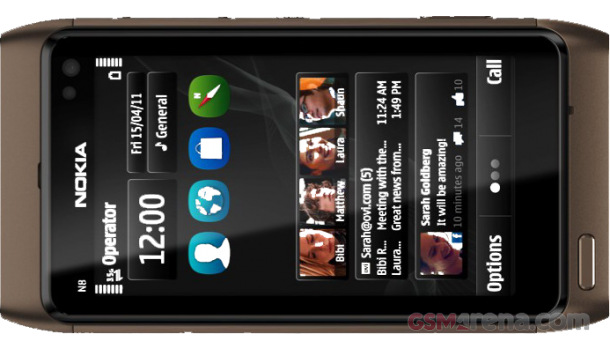 Now we get the N8 in bronze (which is quite brownish, if you ask me). Unfortunately, it is not sure whether the bronze version will hit the stores near you.
First of all, there are lots of rumors about the Nokia N8′s getting discontinued although there is nothing official to confirm it. Even if it is true though, I am sure Nokia has stockpiled up some serious amounts of N8 units so shortages are hardly expected anytime soon.
The bronze N8 has appeared on the online shop of the Hungarian Nokia website. I couldn't find it on the major Nokia stores and websites, but it is possible that it exists in some other local Nokia shops too (parallel universes not included).
So, there you go, the N8 in bronze, but I can't tell you where you can get one unless you live in Hungary. And I can imagine most people who wanted an N8, have already gotten one long time ago.
Thanks to everyone, who sent this in!