Nokia has released a new desktop application for their Nokia Music service on Windows 8, which can be downloaded from the Windows Store and takes advantage of the new Modern UI.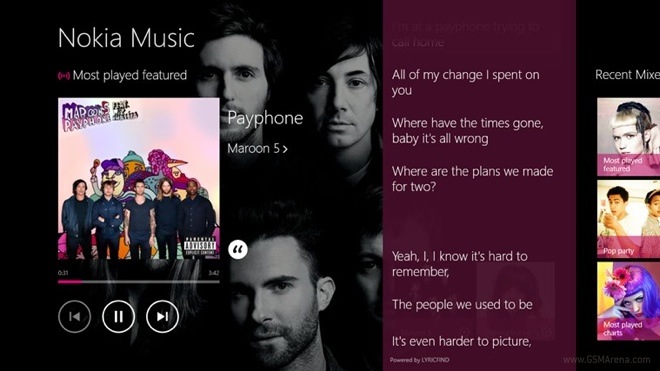 The Nokia Music app, as you might know, let you stream music from Nokia's vast library and even download them to play them offline. Nokia also offers features such as curated mixes, which are essentially ready-made playlists spanning across different genres and artists, and provides suggestions based on the music you listen to. Other features include synchronized lyrics, artist pages with photos, biography and other info, snap view to snap the Nokia Music app to the side of your screen, ability to stream the music to a DLNA device and ability to play your existing locally stored tracks.
The Nokia Music app has a 7-day trial day period for you to try it before subscribing. If you are an existing subscriber, you just have to log in to use the service. The application is currently only available in the US, UK, Ireland and Australia but will be made available in other regions shortly where the Nokia Music service exists.