Nokia once again engaged into somewhat childish banter over Twitter. This time around it's HTC which takes heat from the Finnish company on the social network.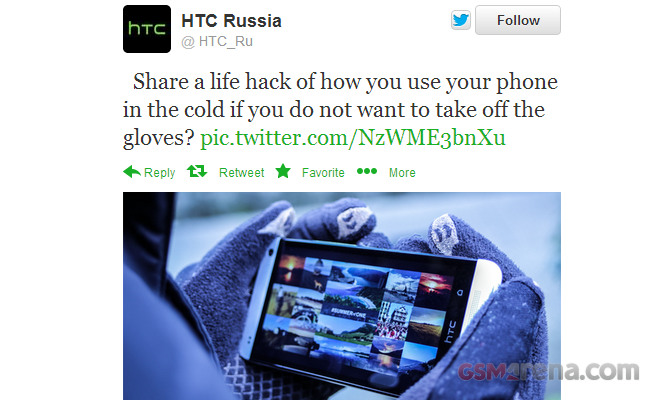 HTC Russia has asked its users over Twitter how they will use a One smartphone without taking their gloves off in cold weather. Nokia Russia quickly replied with a picture of Lumia 520 operated with gloves.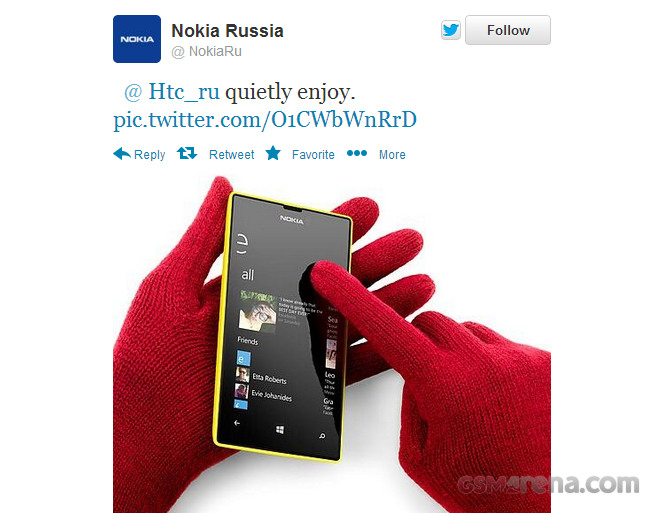 Honestly, what did HTC expect? One, One mini and One max lack touch support with gloves, so there isn't much you can do with either one in those cold days outside with the gloves on.
The fun side of this story aside, both PR teams should re-think their strategies. No matter how funny this is, it still feels a lot like childish behavior.