We've got some good news and some bad news to those of you owning or planning to purchase a Windows Phone smartphone without a Nokia logo on it. The good news is that the Finns will be making their Nokia Maps service available to all WP devices, no matter the manufacturer.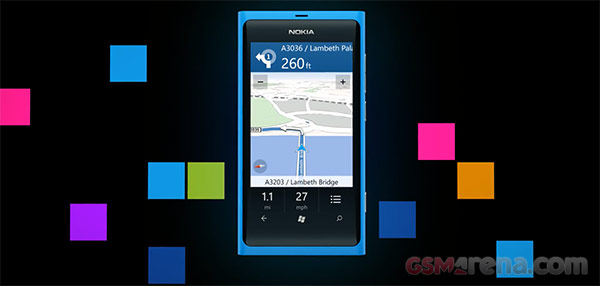 The bad news is that the voice-guided navigation will remain an exclusive feature of the Nokia Lumia lineup at least for the time being. The voice-guided navigation is available through a separate app (Nokia Drive) on Windows Phone, instead of being integrated into the Maps and that separate app won't be making its way to the Windows Marketplace.
So, if you want free voice navigation with maps that can be downloaded for offline use on WP, Nokia is your only option, but if all you are after is a good digital map with a rich POI database then any of the smartphones running the Mircrosoft platform will do.
Your thoughts? Would you be getting a Lumia 800 (launching November 16) or a Lumia 710 just because they can easily replace your PNA?