Some lucky fellow apparently had a Nokia Lumia 928 for quite a while, as he took it to a large number of concerts and shot videos with it. Concerts are dark venues with bright flashing lights and loud music – just about as bad as it can get for a video camera. The Lumia 928 however, actually did a pretty good job at it.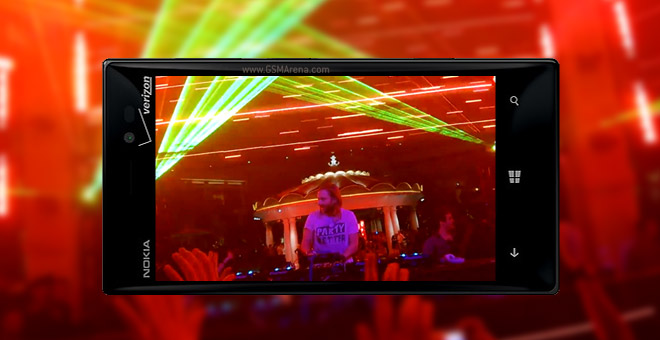 The camera has been optimized for low light, but the HAAC microphones are perhaps even more impressive as they captured clean audio despite the thundering music.
Check out this video, for example:
And this video, shot with a GoPro Hero 2 (same concert, except it's a different song):
It's dark, shaky, blurry and the audio is pretty terrible.
The Nokia Lumia 928 video is quite a different story, here's another one:
The thread on WPCentral where the user posted these videos has been deleted, but you can still access it (for now) through Google cache.
There are also some still shots that showcase what a difference the xenon flash makes.





Nokia Lumia 928 photos with and without xenon flash
Unfortunately, these photos have been downsampled and stripped of EXIF info, so there's no way to tell if they're real. For that matter, there's no way to tell if the videos above are the real deal, other phones have HAAC mics too. Also, note that the videos are from mid-March, quite a while before the Lumia 928 was made official (so it was a risk using the prototype so openly).