The LTE sporting Nokia Lumia 900 for AT&T could very well be one of the most important devices in the history of the Finnish company. Developed specifically with the lucrative U.S. market in mind, the Windows Phone handset will likely show the world if the marriage between Nokia and Microsoft is a success or, well… , you know what.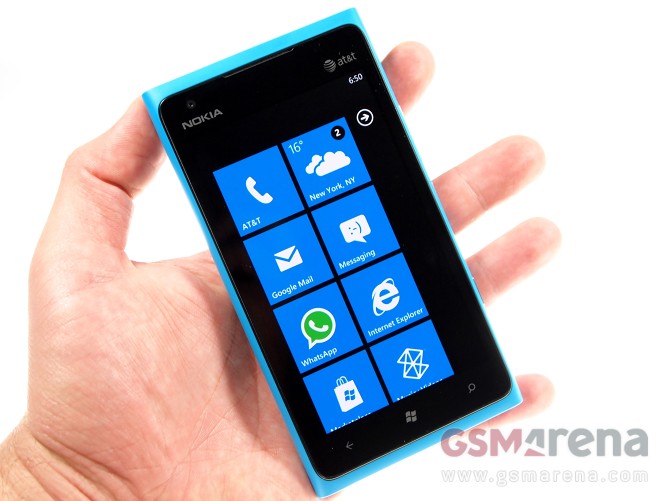 In terms of specifications, the newcomer does not differ a lot from its global sibling – the Nokia Lumia 800. The Lumia 900 adds a bigger, 4.3″ Super AMOLED screen with WVGA resolution, LTE network connectivity, as well as a larger battery with 1830mAh capacity. The rest of the specs are practically identical for both phones.
Naturally, the the Nokia Lumia 900 has grown significantly in measures, compared to its sibling, thanks to its bigger screen. They are 127.8 x 68.5 x 11.5 mm, while its weight is 160 grams. The smartphone features the gorgeous polycarbonate unibody and design, seen for the first time in the Nokia N9.
On the software side of things, the Nokia Lumia 900 holds no surprises, thanks to Microsoft's strict requirements. Windows Phone 7.5 Mango is on board, along with a couple of Nokia exclusive apps. Check it out in action below.
We have a full review of the Nokia Lumia 900 for AT&T well under way, so keep an eye on our main page for it.