With the Nokia Lumia 820 exclusive to AT&T in the United States, the Finnish manufacturer had to resort to rebranding tactics in order to put its mid-range Windows Phone 8 offering on other carrier's shelves. The Nokia Lumia 810 for T-Mobile is one such product – the stealthy looking handset is essentially a clone of the Lumia 820 with some minor tweaks thrown in.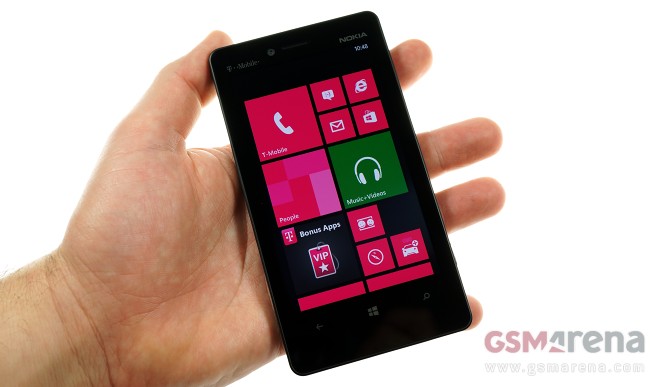 Like its 920 and 820 siblings, the Nokia Lumia 810 packs a dual-core Qualcomm Snapdragon S4 chipset and a gig of RAM. There's 8GB of built-in memory and microSD card slot on board. A 4.3″ AMOLED display with WVGA resolution, 8MP main camera, and 1800mAh battery complete the highlights of the Lumia 810′s spec sheet.
The Nokia Lumia 810 is arguably the most understated looking smartphone on the market at the moment. Dressed in a black color scheme, the device looks a lot like the Nokia Lumia 820, but with edgier styling.
Naturally, the Nokia Lumia 810 boots Windows Phone 8 with some exclusive software tricks on board. Check it out in action below.
We are well under way with the Nokia Lumia 810 review, so stick around!