The Nokia Lumia 620 is here once again, this time in its final retail form and sporting a more serious black matte finish.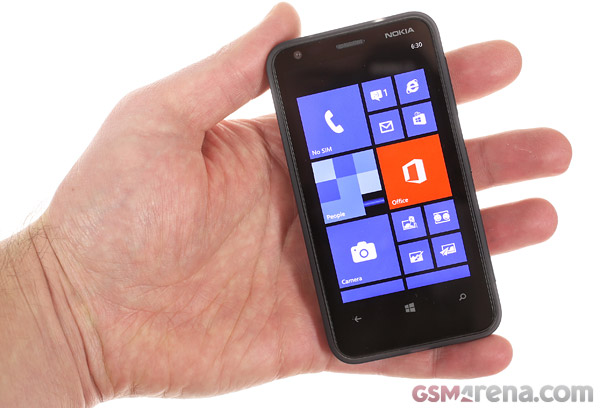 Targeted at users on a budget, the Nokia Lumia 620 aims to bring Windows Phone 8 experience along with Nokia's excellent software addons like Music and Drive to the masses.
First off here's a brief unboxing and hands-on video of the Nokia Lumia 620 for your viewing pleasure.
The Nokia Lumia 620 came to our office a while back in a more flamboyant lime color wrapped in a glossy finish. This time round it sports a matte surface and black color of choice.
The back panel wraps around the screen and internals of the phone creating the falce sense of a unibody comstruction.
We like the build quality of the Nokia Lumia 620 – it's sturdy and feels nice to the touch. We also like its small footprint, which is mainly due to the good use of the space above the screen.
We're working hard on a full review so stay tuned.