Nokia has just announced that they have made the beta version of their Live View app available to their MeeGo smartphone, Nokia N9. The augmented reality app was so far only available for Symbian devices, but it obviously gathered enough interest to warrant its porting to Qt.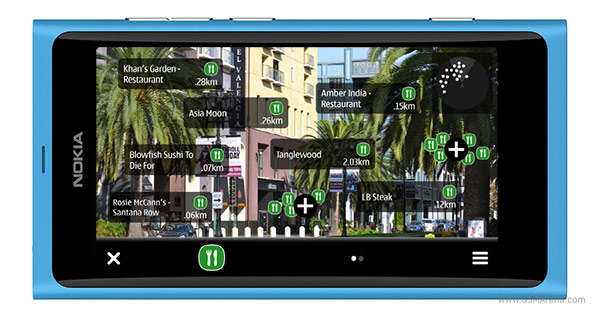 As you know Qt apps are compatible with both MeeGo and Symbian and allow easy porting of apps between the platforms. One can't help but wonder, though, why didn't the Nokia software engineers write the app for Qt from the beginning.
If you are interested, you can grab the beta version of Live View for you Nokia N9 by following this link. You will have to create an account if you don't have one, though.