If you just bought yourselves a shiny new Nokia N9, you are probably eager to connect it to your computer and fill those 16 or 64 GB with tons of multimedia. And, boy, does Nokia have the tool for you.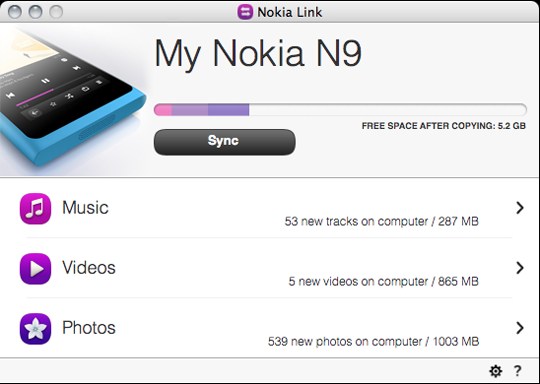 The Finnish company has just posted an article on their blog, dedicated to Nokia Link – the software kit that makes the connection between your N9 and your computer seamless. Available as a free download for Windows 7, Mac Snow Leopard and Mac Lion, Nokia Link only takes a minute to set up.
You then plug in your Nokia N9 and the transfers may begin. To borrow a quote from Nokia itself "No fuss. No hassle. Just simplicity.".
To be honest, we don't see anything simpler than mass storage mode, but we'll let this one slide just because we like MeeGo so much. N9 owners, please proceed this way to download Nokia Link and get going.