Nokia just announced that a second beta version of its Nokia Link software is now available for download. The app that lets you sync the multimedia files on your Nokia N9 with your computer is now compatible with Windows Vista and Windows XP in addition to the previously supported Windows 7, Mac OS X 10.6 Snow Leopard and Mac OS X 10.7 Lion.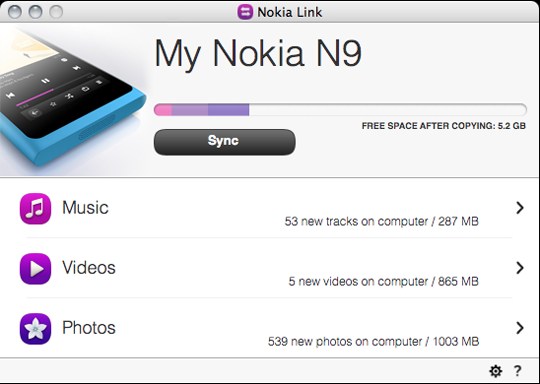 You are also now able to copy mobile content to and from smart playlists in iTunes and Windows Media Player. Plus, the Nokia software developers claim to have streamlined the process of deleting files from the smartphone.
Naturally, we also got a healthy batch of bug-fixes and performance tweaks. The app is obviously not ready to drop the beta tag yet, but it should feel much more stable now.
You can get the Nokia Link app from the Nokia Beta Labs website by following this link. You will need to create an account if you don't have one already to start downloading, though.