The Nokia Treasure Tag is a small Bluetooth Low Energy brick that will keep you from losing your keys or your phone. It's about the size of a matchbox, 30 x 30 x 10mm to be precise and weighs 13g.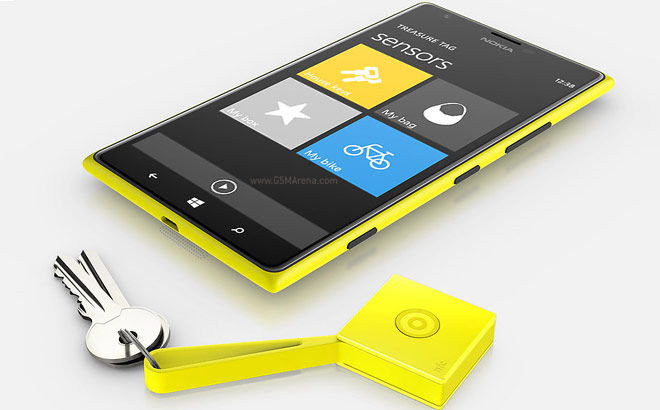 The Treasure Tag has a squarish look and comes in several colors – it's reminiscent of a Windows Phone live tile for a reason.
You can connect your phone – a Lumia, if Nokia has its way – to up to four Tags. Tags work as all the other Bluetooth-based tokens – if your phone goes out of range, both the phone and the tag will start beeping. Even if you don't hear the beeping, the dedicated app will help you locate the item on Nokia's here maps by indicating where it was last detected by the phone.
The app allows you to pin live tiles to the homescreen that are color-coded to match the Tag. Alternatively, you can use a photo of the item the Tag is attached to (keys, laptop back, etc.). Those tiles will give you updates on when the Treasure Tag was last detected and allow you to silence alarms (e.g. if you leave your keys at home intentionally).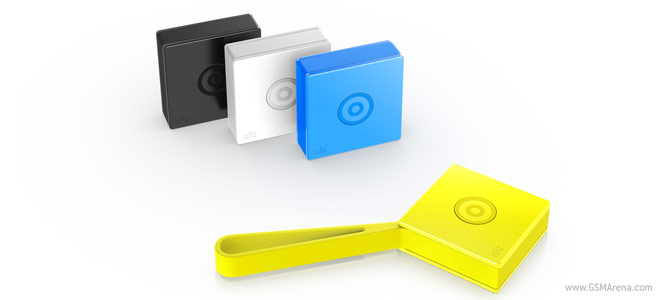 Tags are powered by a coin cell battery (CR-2032), which has enough juice for half a year.
Each Tag will cost €25 / $30 when they go on sale globally in April. The color options will be Cyan, Yellow, White and Black. You'll need a Bluetooth LE-enabled Lumia phones with the Black update installed. Third-party apps for iOS and Android will be available too.