If you are looking for a way for making new buddies when you visit South Africa for the World Cup this summer, check out the latest bit of software that exited the Nokia Research Center. It let's you initiate chats and share content with people in the vicinity. The most innovative thing about it is that you don't need mobile internet access to connect to some distant chat server. Instead your cellphones connect directly using ad-hoc Wi-Fi mode that's supported by all phones.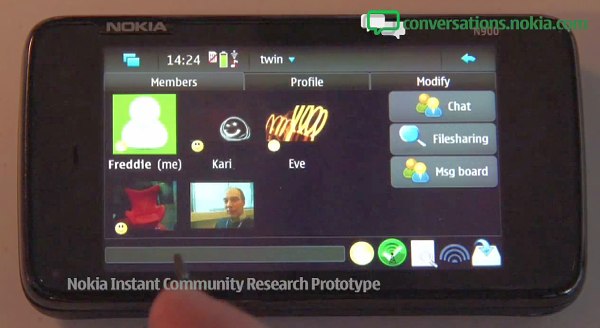 You can check out the Nokia Instant Community in action in the following video.
Talking to strangers just became that much easier, didn't it? The hard part is to get everyone running the app constantly and having seen quite a few similar apps created and then never really get going I'll remain skeptical about NIC until proven wrong.