Another day, another Nokia EOS leak. The body of the upcoming super phone from the Finns has leaked in a multitude of colors, and this time around it's yellow. The large circular hole where the 41MP camera should go shows some of the internal structure of the EOS, but unfortunately there's no camera.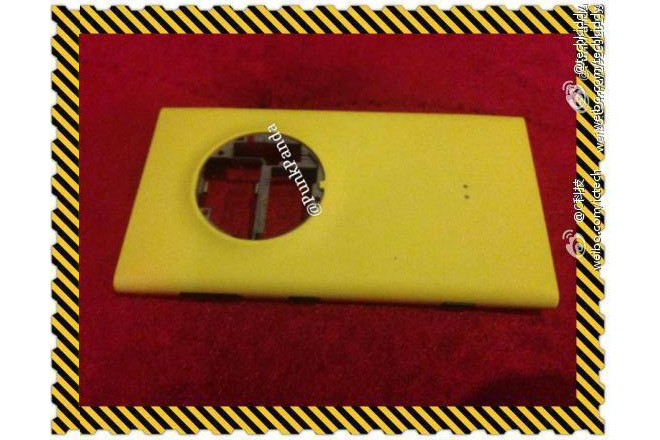 By the way, the body seems to have been photographed on the exact same surface as the one from yesterday's leak. This image doesn't definitively resolve the question "polycarbonate or aluminum", but along with the number of colors we have seen seems to weigh in favor of polycarbonate.
Nokia all but confirmed the EOS and the 41MP resolution with the "41 million reasons" teaser. The company will hold an event on July 11th (6 PM UTC) to introduce the 808 PureView successor.
Current indications are that the phone will have just about the same design and size as the Lumia 920, run Windows Phone 8, maybe on a quad-core Krait processor but maybe not and pack a whopping 41MP image sensor.
The teaser was titled "41 million reasons to zoom into Nokia Conversations on July 11th," which might be a not so subtle hint that we'll see the next iteration of the clever zoom Nokia used on the 808 (to compete with the Samsung Galaxy S4 Zoom presumably).
Thanks to Sushil Goyal for the tip!