Nokia has come up with the very interesting idea of making a dress out of Lumia 1520 phablets. The Finnish company has teamed up with Fyodor Golan Fashion House and the dress will make an appearance at this years' London Fashion Week 2014.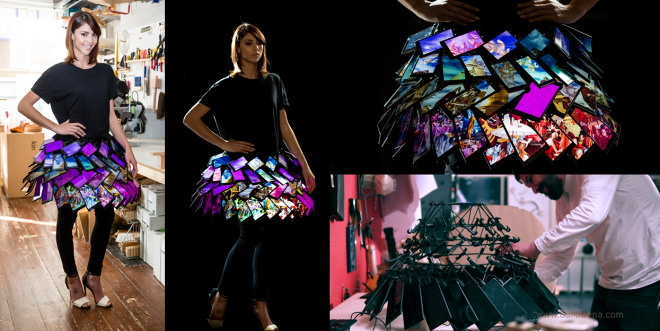 The tech dress is going to feature 35 Lumia 1520 phablets with changing images synced by the wearer's movement.
KIN is helping Nokia and Golan on the technological aspect of the dress. According to Nokia Conversations, "KIN employed a combination of sketched drawings, 3D-printing, and Python and C# programming languages to build the skirt."
The phablets will be showing images that will change color and picture according to the wearer's movement. Here is the official explanation of how this will work.
"As the skirt moves, images on the screens change color, creating a synchronised shimmering effect that emulates real-world fabric. To form this illusion, a bespoke app was conceived that employs GPS technology to align the wearer's movements with the skirt's sparkle."
There is no info on what will happen with the dress after the London Fashion Week. One thing is sure though – you probably won't be doing much dancing in it.