Nokia has just announced an update for their Drop app for Symbian smartphones. Initially used for pushing images and URLs to your smartphone, Nokia Drop now also gains support for sending map views and locations and RSS feeds from your computer to your smartphone.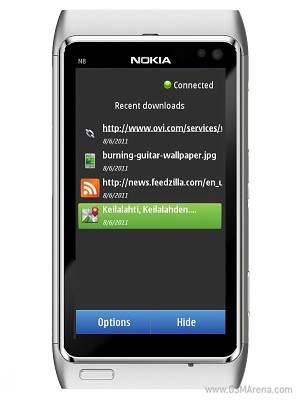 The RSS feeds could be sent to both the Nokia reader app on your Symbian smartphone and its native browser, while the map views and locations will be pushed to the OVI maps app.
The update also brings a key usability improvement – you can now choose how you want to handle received items, automatically or manually. Automatically means that received items are handled without the Nokia Drop UI popping-up when you receive items. In manual mode, you need to click items in the client if you want something to happen.
If you like what you hear, you may follow this link and get the latest version of Nokia Drop.