Nokia may not care much about MeeGo but they sure do care about the N9 a lot and are doing their best to keep interest alive in the product alive. Their recent effort in achieving this goal involves creating a series of six ultra quick and interlinked nine second ads for the N9. Nokia claims these are the world's quickest ads.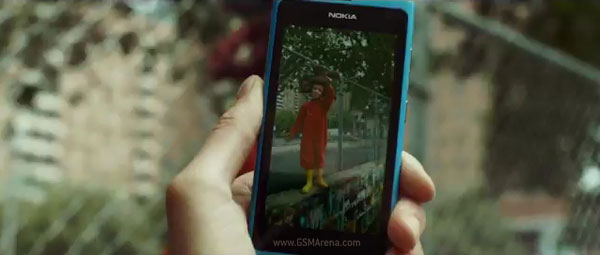 Each of the six ads are based around one of the N9′s key feature, such as the swipe gesture, web browser, social media connectivity, maps, camera and the all-screen design. All six ads are on YouTube now and after watching them all, I must they didn't make a lot of sense. But I guess they are not supposed to make a lot of sense.
Nokia must be aiming to generate curiosity among the viewers rather than provide any meaningful information through these ads. For someone who has been following the phone since its announcement, the ads don't generate a lot of curiosity in me but I can see how it could in someone who's not much into tech. Such people might be tempted to go online and find out more about the phone after watching them. These ads don't waste time throwing numbers or jargon at you and instead show people using the phone in their everyday life, which would make them all the more appealing to the common folk, just like Apple's ads.
You can watch all the six ads below in their proper order.