So, Apple gadgets are charged with Lightning cables? That's cute – Nokia uses actual lightning. No really, Nokia has partnered with the University of Southampton for the craziest scientist implementation of wireless charging.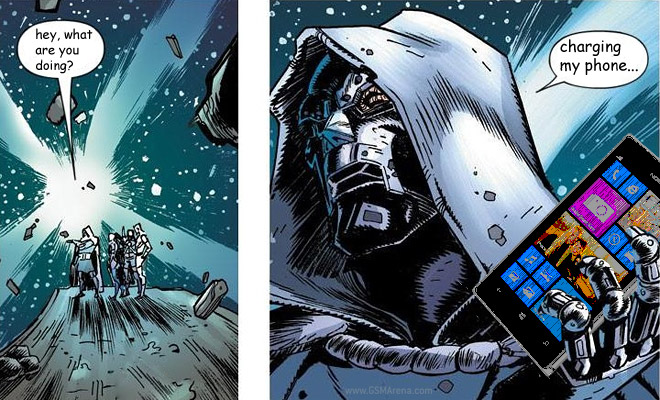 The team managed to get a Nokia Lumia 925 charging from a simulated lightning.
No, the point isn't to create a franken-Lumia or to have Stephen Elop dress up as Doctor Doom. It's that the electric arc is about the worst wireless charging signal a phone can get, rather than the nice, specially prepared signal coming from a wireless charger.
"This discovery proves that the device can be charged with a current that passes through the air, and is a huge step towards understanding a natural power like lightning and harnessing its energy," says Neil Palmer, a scientist at the university.
"We obviously aren't recommending people try this experiment at home, but we are always looking to disrupt and push the boundaries of technology and find innovative ways to improve the performance of our products," adds Chris Weber, EVP for Sales & Marketing.