Today Sony UK has tweeted its Xperia Z2 comes with "award-winning camera technology" and just an hour later Nokia UK has challenged itto a #Cameraduel.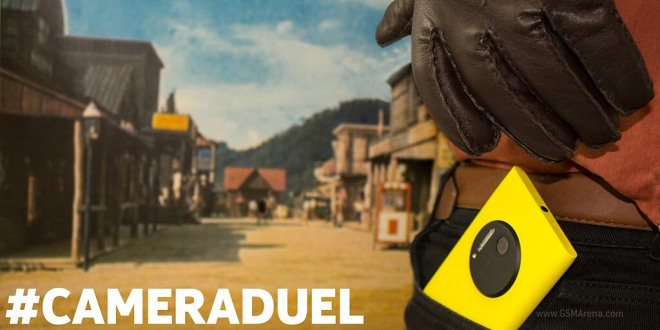 Nokia's picture includes the Finns' best cameraphone to date – the Lumia 1020, of course.
Sony hasn't responded to the tweet yet, and it's unclear if it will do it at all. Once we get our hands on the retail unit of the Xperia Z2 though you bet we'll do this camera duel anyway.
Earlier today Nokia mocked at Apple for its overpriced 8GB iPhone 5c launch and compared it to the five times cheaper and bestselling Lumia 520. It seems taking jabs on Twitter is a thing these days, but Nokia has been doing it the most for sure.