Out of the blue Nokia has posted a video comparing its Maps app to Google's own.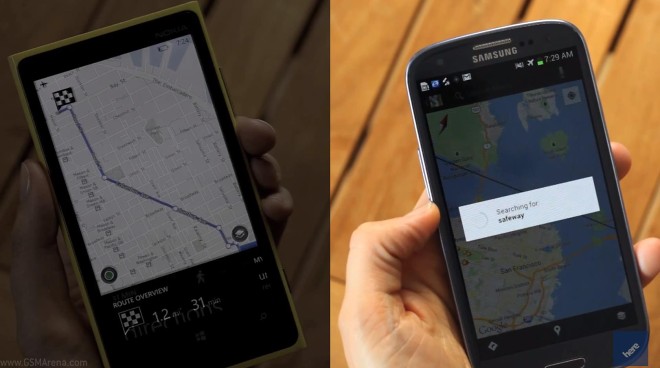 The video focuses on showing how the two solutions manage offline maps in a number of examples and things didn't look too good on the Android device.
The smartphones in the test are a Nokia Lumia 920 and a Samsung Galaxy S III.
The tests involve pre-caching an area while on an active connection and then testing the search of POIs (where the Galaxy S III failed to bring any results) and getting walking/transit/driving directions.
Nokia Maps was able, through Drive, to give the user even transit navigation in offline mode, where the Galaxy S III and Google Maps just display a static map of the area.