The Nokia Sleeping Screen app got updated with a few nice changes. The app adds images, notifications, charging indicators and more to the AMOLED screen of a sleeping Symbian phone.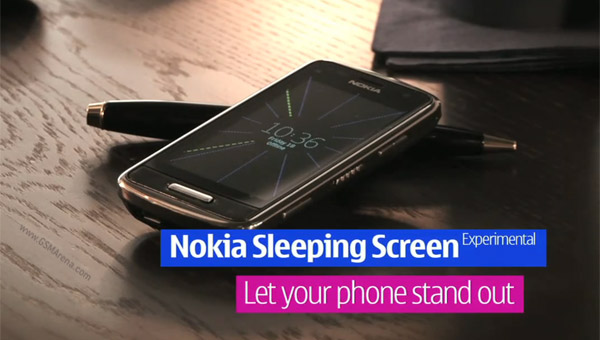 The updated app can be installed on any internal storage (including the Mass memory) and user-created images are compressed to reduce the app's footprint. Other changes include appropriate error messages if your Qt Quick Components are out of date (or missing) and some bug-fixes to the 2nd clock-only theme.
If you're not quite sure what Nokia Sleeping Screen does, check out this video:
Because of the way AMOLEDs work, the app doesn't use much energy to do what it does and it switches off the screen completely if the proximity sensor detects something (e.g. your pocket). That's why it should have little to no effect on your battery life.
You can get the latest version of Nokia Sleeping Screen from Nokia Beta Labs. You'd need a free registration, though.