The Nokia Asha 306 is part of the latest crop of fully touch-operated S40 phones. It is nearly identical to the Asha 305, except that one was a dual-SIM phone and this one has Wi-Fi.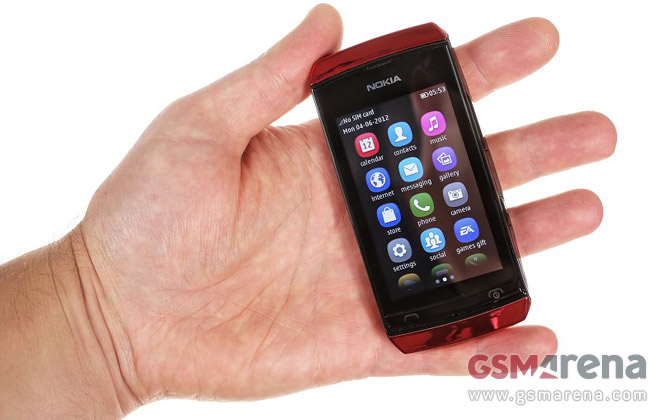 The Nokia Asha 306 relies on a 3″ WQVGA resistive touchscreen – the capacitive units are reserved for the Asha 311 in this family. It's not as sensitive as we would have liked, but it is multi-touch enabled, which comes in handy in the Gallery.
The Asha 306 exterior is made of plastic and while we like the matte plastic on the back, the glossy accents on the top and bottom look rather cheap. Still, the phone finds a good balance between being light and having some heft to it (which gives it a solid feel).
The hardware inside is pretty basic. You only get quad-band 2G, though the Wi-Fi g/b does improve things considerably. The phone is powered by a rather constrained chipset with a slow CPU and little RAM, which means the user interface is far from buttery smooth.
Speaking of interface, the Asha 306 uses the MeeGo inspired swipe UI and its one of the very best UIs we've seen on a feature phone. Check out the video below to see it in action, right after the overview of the retail package of the phone and its hardware.
We're working on a full review of the Nokia Asha 306, so we'll be back with more. Until then, you can take a look at the review of its dual-SIM variation, the Asha 305, or the one of its higher-end counterpart, the Asha 311.