It's been just a few days since we met the highest ranking member of the Nokia's Asha lineup – 303. Today we got another Asha at our office – the Asha 300.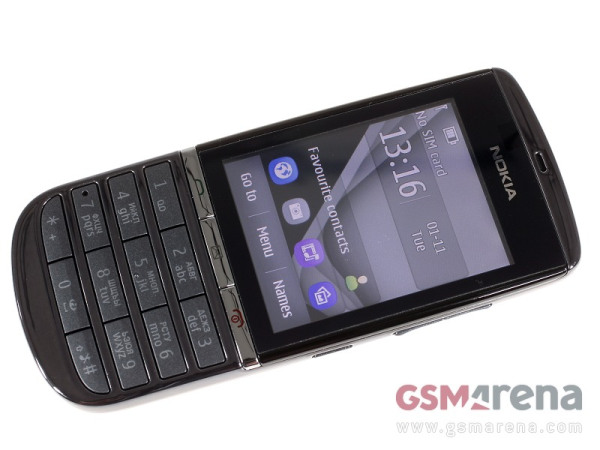 The Asha 300 also runs on the latest S40 UI, but comes with different design and specs.
This Asha has the same 1GHz processor, but comes with a better 5 megapixel fixed-focus camera at the expense of some screen real estate and Wi-Fi connectivity.
Here is our traditional unboxing and UI demo combo video.
The Asha 300 has entered our lab for a proper review and you could expect it soon.