Starting on May 1 Nokia will have a new CEO – Rajeev Suri. Suri has been with Nokia since 1995 and has been the CEO of Nokia Siemens Networks (now rebranded Nokia Networks) since October 2009.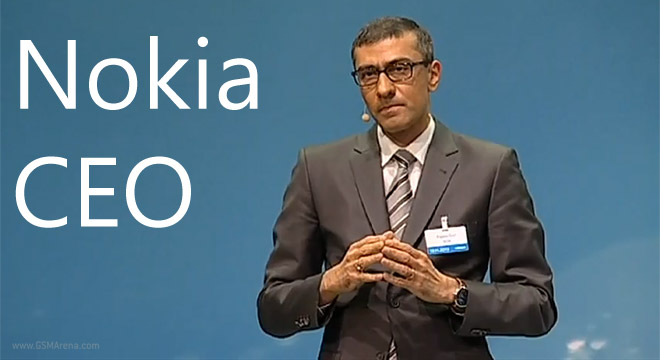 Considering Nokia Networks is the big bread earner in the new Nokia, the one after the sale of the phone division, the choice makes sense.
"As Nokia opens this new chapter, the Nokia Board and I are confident that Rajeev is the right person to lead the company forward," said Risto Siilasmaa, Chairman of the Nokia Board of Directors. Siilasmaa served a sinterim CEO, but will go back to his Chairman position on May 1.
The interim president, Timo Ihamuotila, will step down from that position and will focus on his position as Executive Vice President and Group CFO.
Nokia's remaining operations invested €2.5 billion in research and development last year. There are plans for a €5 billion "capital structure optimization program." Hit the source link for more details on the program.