You may or may not know this but Nokia is behind the maps in most in-car navigation systems (4 out of 5 cars, claims the company) and today Nokia is introducing HERE Auto, which brings their mapping and smartphone prowess to the car.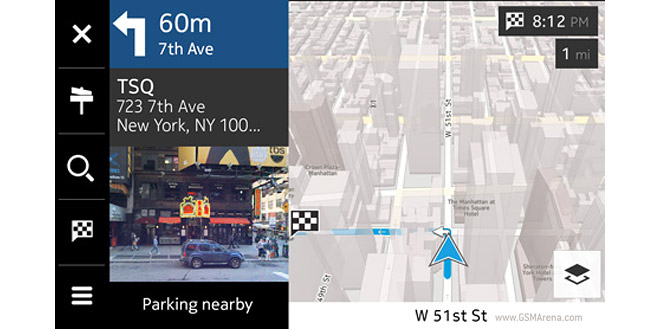 Here Auto is Nokia's offline navigation solution – turn by turn voice guided navigation for 95 countries (in 2D and 3D, with street level and satellite images). There's an SDK too, so HERE Auto functionality can be extended with music and social networking apps.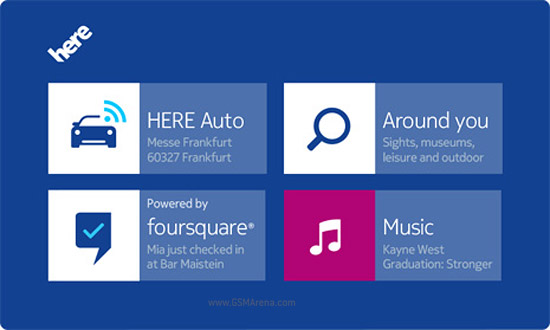 HERE Auto Cloud adds online features – quick over the air map updates (downloading only the parts that have actually changed), real-time traffic and road conditions update, recommendations on where to park and eat, where to find cheap gas and even charge up your fancy electric car.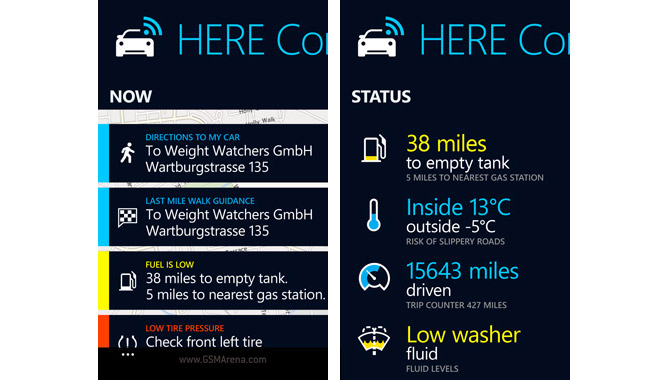 Before you leave, you'll be able to plan the route with the HERE Auto Companion app for Windows Phone and Android (there's a web app too). The route will be synced with your car, so you can plan the route comfortably at home.
Once you get there, the app offers public transport and walking navigation (even indoor maps) and while you're away you can use it to check on and control your car remotely (check fuel level and tire pressure, start the air conditioning and unlock the car). And it will navigate you to where you parked the car when you're ready to head home.