With the online forums and the social networks already abuzz after the Samsung Galaxy S5 unveiling, some of the Korean manufacturer's rivals added their take as well. Both Nokia and HTC took jabs at the newly announced Samsung flagship on Twitter.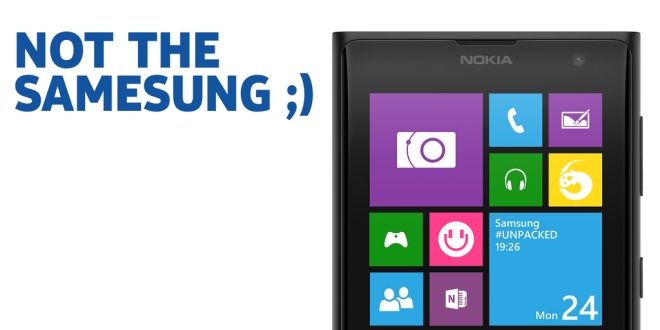 As you can see above, Nokia is as blunt as it gets. The Finnish manufacturer posted an image of a Nokia Lumia device along with the phrase "Not the Samesung."
Clearly, the company's social media team has taken a jab at the rather conservative design of the Samsung Galaxy S5. However, I can't help but note that the design of the Lumia 1020 in the image above goes back to 2011 and Nokia N9.
HTC on the other hand, has chosen a different path. It promises buyer's remorse to Samsung Galaxy S5 users on March 25 (the day of HTC's next flagship announcement).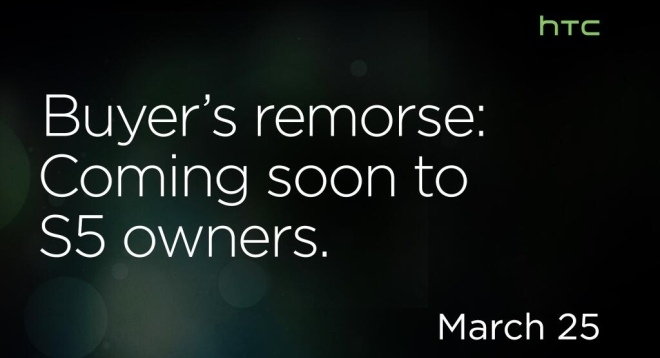 Obviously, the Taiwanese company suggests that the successor of the HTC One will be superior to Samsung's offering. Promising buyer's remorse however, is a tad too ambitions as Samsung's flagship won't be available until April. In any case, the upcoming HTC top dog will have all of 2014 to slug it out with the Samsung Galaxy S5.
What do you think? Do Nokia and HTC have a point? Drop us a line in the comments section.