After seeing the Nokia 808 PureView ace our blind test and comfortably beat even a Micro Four Thirds camera, many of you wanted to see how its 41MP sensor does against higher res cameras. We now suggest you take a comfortable seat and get ready to find the answer.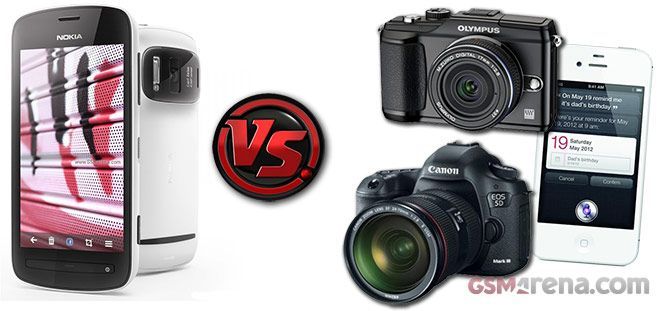 This time we used the full resolution mode on Nokia 808 PureView, which is the only one that shows the true capabilities of the monster sensor. We shot the same image with the Canon EOS 5D Mark III, which is our workhorse DSLR, the Olympus E-PL2 large-sensor interchangeable lens camera, which was soundly trashed in the blind test and the Apple iPhone 4S, which should serve as a reference for the improvement the Nokia 808 brings to the smartphone world.
To keep things fair, we upsized the three competitors to 38MP resolution, as downsizing the PureView samples might have led to some loss of detail. The result should give you an idea of what to expect if you were to print the photos from the cameras.
And here go the 100% crops from the final result.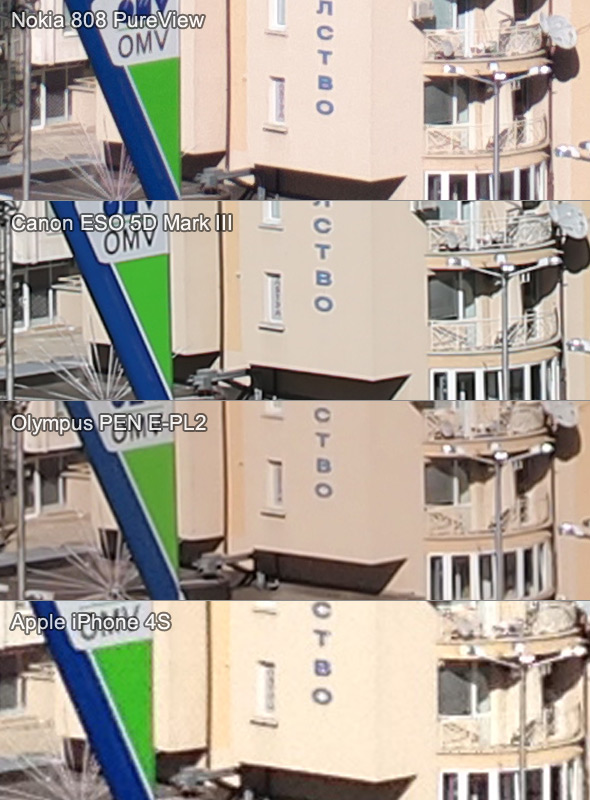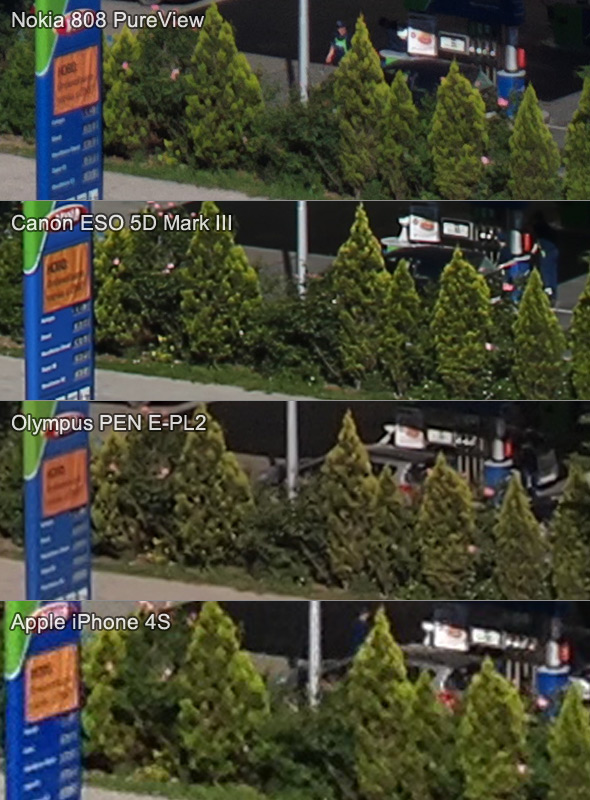 You should keep in mind that the lighting was pretty good, which certainly benefited the Nokia 808 PureView and its smaller pixels the most. Things might not look as good for the Nokia cameraphone flagship in dimmer light, but the fact that it's able to match such elite competition in any environment is a huge achievement on its own.
Any thoughts you might have on the comparison are welcome in the comments section below.