The Nokia 808 PureView just went on sale and we showed you photos of its first unboxing. Among the pictures you could see two of the optional accessories of the smartphone – the tripod mount and the protector case.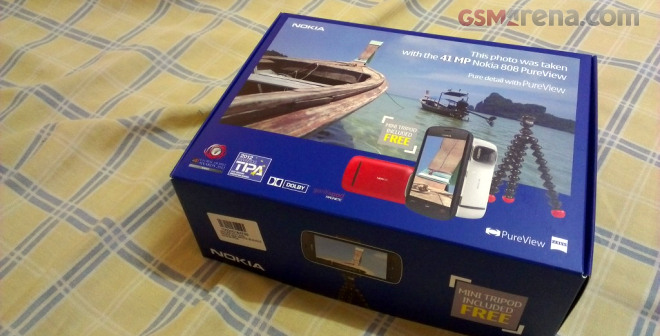 We assumed that you'd have to purchase those accessories additionally, but it seems Nokia will also offer the 808 PureView with an extended retail package, which includes them.
The limited edition box includes the tripod mount from yesterday's pictures plus a Magnetic Gorilla Tripod. Both accessories are stuffed in the extended package which includes the whole standard box of the 808 PureView. A bit lazy, isn't it?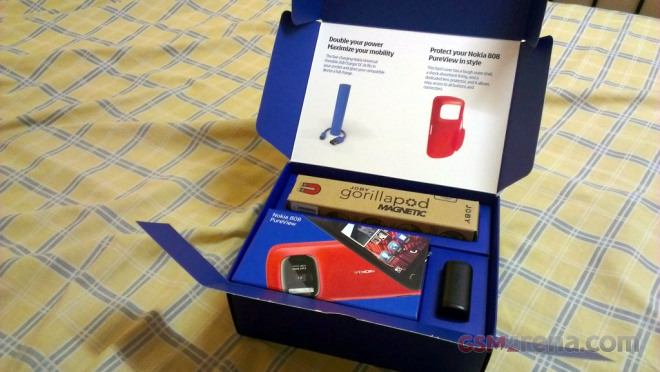 Anyway, this big box will cost you €470 if you actually manage to find one.