All Star Wars fans feel overwhelmed with the first official trailer of the movie Star Wars: The Force Awakens. Not only that, Star Wars teamed up with Twitter to introduce new emojis for the social network.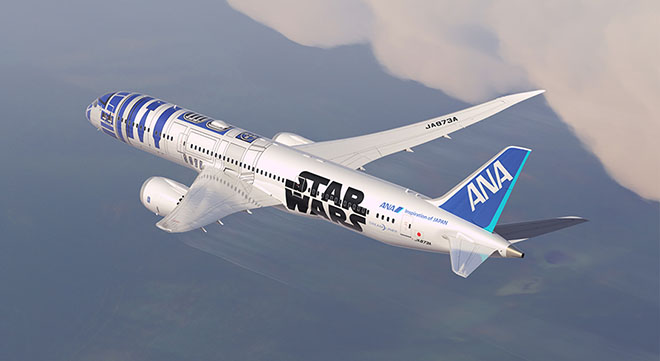 Japan's All Nippon Airways has now also joined the hype train by announcing a Boeing 787-9 Dreamliner Jet Plane. Painted with Star Wars' adorable R2-D2 droid look, it also bears a massive Star Wars logo. It would be fun if the internals are customized as well.
The new R2-D2 themed All Nippon Airways Star Wars jet is part of a five year project and will fly international routes starting this fall.