After the unveiling of their next generation console, the Wii U, at E3 2011, Nintendo Co. shares fell down by 5.7% on Wednesday, their lowest in the past five year. As of mid-day Thursday, they are still down by 5.2%. Clearly people are not taking a liking to the new console.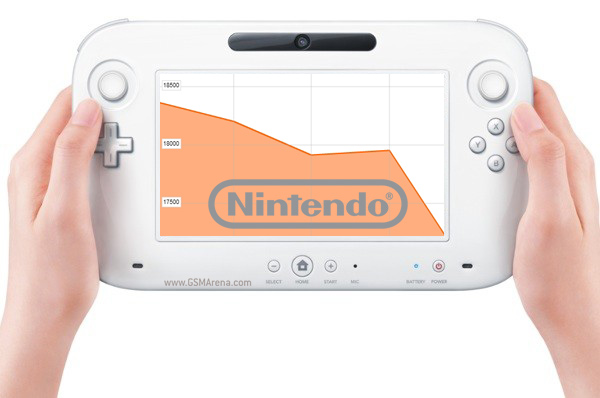 The problem, according to the analysts, is that the product itself isn't bad but it just failed to meet people's expectations, which were rather high following the phenomenal success of the Wii. The market is also evolving at a rapid pace and as such the Wii U doesn't, in any way, seem revolutionary or does something that would completely blow your mind, which eventually was the cause of the general attitude towards the product.
What's worse, I think, is that the Wii U isn't even launching this year and is slated for 2012. If the response is so lukewarm right now, I can only imagine how cold it will be by the time it launches next year. Unless Nintendo manages to come up with some really good game, I think they are going to have a hard time selling this. They were successful with Wii back then because they had no rival in the casual gaming space. But now with the arrival of Kinect and PlayStation Move and the rise of mobile gaming they can't rely on the same formula that worked for the Wii anymore.