It's no secret that the Wii U hasn't been exactly flying off the shelves. The official numbers were released from Nintendo and they're bad.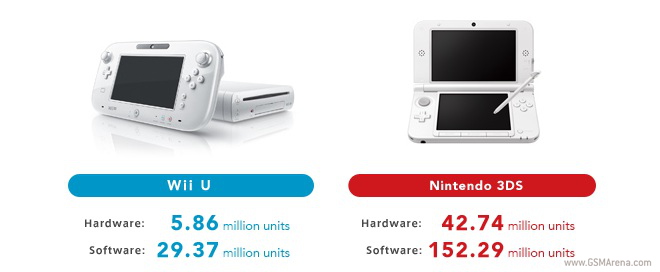 Only 2.8 million Wii U's were sold in 2013, which is a paltry sum compared to the numbers that the PS4 and Xbox One accomplished in their first two months.
The PS4 moved 4.2 million units, whereas the Xbox One was able to sell 3 million consoles.
Nintendo shouldn't feel too bad about the sales of its 3DS, which they were able to sell 12.9 million of.
It still doesn't change the fact that the legendary Japanese gaming company's net income has fallen 29.9 percent, totaling to a $98.7 million drop.
As a sign of atonement for the drop in profits, Nintendo President, Satoru Iwata has decided to halve his pay for the next five months. Other Nintendo Board Members will also receive reductions in their salaries ranging from 20-30 percent for the dismal sales period they've experienced in 2013.
There have also been rumors that in order to recoup their losses, Nintendo would head to the wonderful world of mobile gaming. However, Nintendo has averred that this will not be the case:
"Nintendo's intention is not to make Nintendo software available on smart devices and as such, we can confirm that there are no plans to offer mini-games on smartphone devices."
It's the wish of CEO Iwata himself to stay away from "mini-games". Let's see if the Nintendo team can come up with some fresh ideas for 2014 that will help the system to move more quickly off the shelves. Can they make a repeat of their Blockbuster Wii system? What do you think?