Hollywood has the 3D fever and more and more of the new movies come out in 3D. A 3D craze is starting in the gaming industry too – the Nintendo 3DS brings 3D gaming to handhelds and it's attracting a lot of attention over at the E3 gaming show…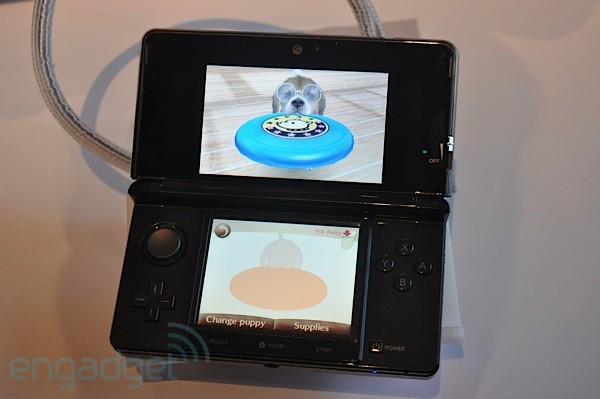 Like the Nintendo DS, the Nintendo 3DS has two screens – the top screen is the 3D screen (which works without glasses) and the bottom screen is a touchscreen. The 3D screen is 3.5 inches big with 800×240 pixels resolution (since that's for both eyes, each eye sees 400×240 pixels). The second screen is 3" big with resolution of 320×240 pixels.
The Nintendo 3DS adds an analog controller for finer control in 3D games. It also packs three cameras (all of them with VGA resolution). One camera is used for video chat and the other two cameras work together to capture 3D photos.
Reports from E3 on the Nintendo 3DS are mostly positive – the hardware is solid, the 3D effect is good (though you need to be looking straight at the screen for it to work), the graphics are good, and the games are interesting.
The Nintendo 3DS is compatible with old DS games and also it features an accelerometer and gyroscopes as well as Wi-Fi networking for multiplayer. The 3DS can also playback 3D movies, and Nintendo has deals with Disney, Warner Brothers, and Dreamworks to deliver the movie titles.