Nikon quietly introduced a selfie stick (N-MP001) accessory for select Coolpix family models. The gadget costs $60 a pop and is available for pre-order at major US retailers.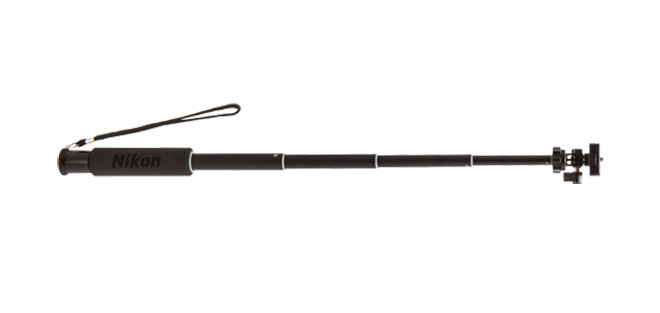 Nikon's selfie stick measures 28.54 inches long when extended completely and weighs 186 grams. It is capable of carrying cameras whose weight is up to 400 grams.
A fixed pan head of the selfie stick allows users to easily change the position of their camera. The other end offers a foam grip along with hand strap.
The selfie stick-compatible Nikon Coolpix family models include S6900, L32, AW130, S33, S9900, S7000, and S3700.