With the kind of success the Nikon D7000 had, it was only a matter of time that Nikon introduced a slightly trimmed down version that brings its great imaging capabilities to the lower market segments. Enter the Nikon D5100!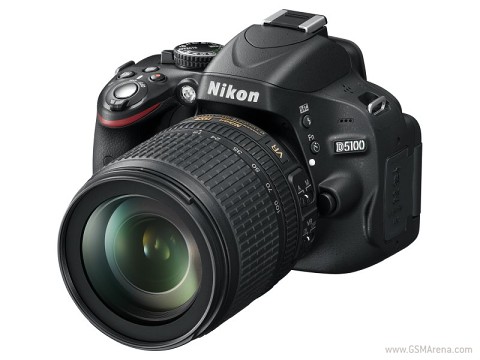 Built around the same 16.2 MP APS-C imager as the D7000, the Nikon D5100 can capture 1080p@24p, 25p or 30p video with continuous autofocus and even adds an articulated screen to what looks like an already attractive package. Notably more compact and 220g lighter than the D7000, the new D5100 retains the same screen size (3") and resolution (921k dots).
Of course, some corners had to be cut to achieve the $800 body-only price, which is a good $400 less than what you'd need to shell for the D7000. With the D5100 you get the simpler Nikon Multi-CAM1000 autofocus with 11 sensors, rather than the more advanced Multi-CAM4800 DX TTL with 39 on the D7000. Plus, the pentamirror viewfinder on the D5100 only has 95% coverage and 0.78x magnification.
Another big absentee is the built-in AF motor, which means that legacy Nikkor and 3rd party lenses will lack autofocus capabilities on the D5100. You will also have to live without the weather sealing and with slower continuous shooting (4fps vs 6fps on the D7000). Still we find those sacrifices reasonable, considering the price cut you are getting.
Early tests show that despite the identical sensors inside, the Nikon D7000 tends to be a bit sharper, but slightly noisier than the D5100. This suggests that Nikon has used a stronger AA filter for the more compact DSLR, which seems to make it more suitable to its target audience – DSLR enthusiasts, rather than professionals.
If you are interested in the new D5100, you can get it mid-April. The 18-55 VR kit price is just $100 over the body-only price – $900.
Along with the D5100, Nikon introduced the new ME-1 stereo microphone. It plugs into the 3.5mm jack of your DSLR/compact camera and slides into the hot shoe. Packing noise dampening components and a low-cut filter it minimizes noise resulting from AF operation and reduces wind and other noise not already blocked by the wind screen.
The ME-1 microphone should hit the shelves in April for an estimated price of $180.