Yesterday, Nikon announced the newest addition to its lineup of dedicated flash units for digital cameras. The SB-910 Speedlight comes to succeed its former flagship, the SB-900, bringing a new simplified UI (similar to that of the SB-700), improved thermal cut-off (where the flash will charge slower, rather than turn off altogether, when a certain temperature is reached) and AF assist for multi-point AF.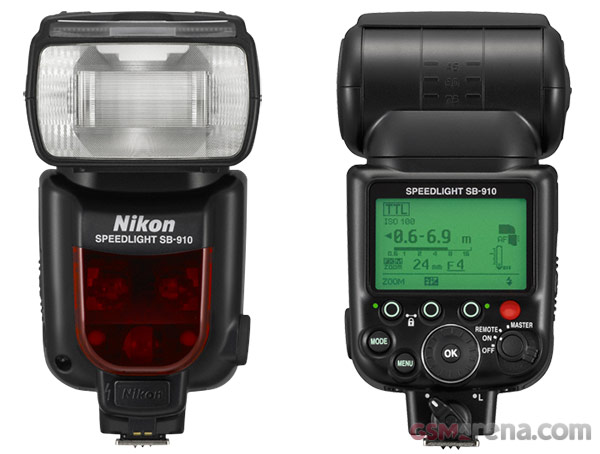 The SB-910 also recharges quicker than its predecessor (3s on alkaline batteries and 2.5s on NiMH batteries).
The SB-910 has a guide number of 34m (at ISO 100, 35mm lens), which is identical to what the SB-900 offered. The FOV coverage has also remained unchanged – from 17 to 200mm on a FX body and 12-200mm on a DX DSLR. Applying the built-in wide-angle panel lets you go from 12 to 17mm on FX and 8 to 11mm on DX Nikons.
You'll be able to grab a Nikon SB-910 from mid-December for about $549.99.