Samsung and Nike have announced today that they're partnering up to bring the Nike+ Running app to the Samsung Gear S smartwatch.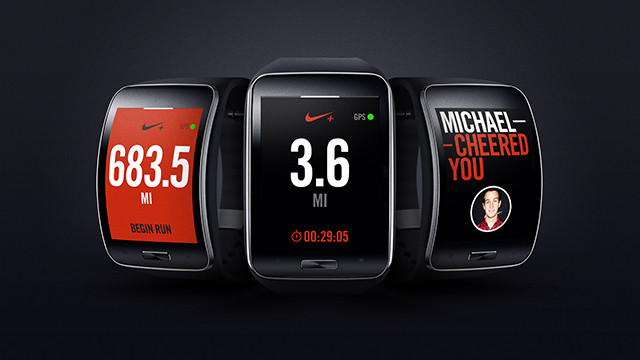 The watch was made official yesterday, and it is Samsung's first wearable that can work independently of a smartphone. The Nike app will be able to exploit this capability, by tracking your moves and mapping your runs using only the GPS and 3G connection built into the Gear S.
The app will do its tracking (of, for example, speed and distance covered) in real time, and it will also show you live statistics. And obviously, you'll be able to share your achievements with your friends on social networks.
The Nike+ Running app will come preinstalled on the Samsung Gear S when it becomes available in October. The Gear S features a 2-inch Super AMOLED touchscreen with 360×480 resolution, a 1 GHz dual-core CPU, 512MB of RAM, 4GB of storage, Wi-Fi, HSPA, Bluetooth, and a 300 mAh battery that's apparently going to be good for two days of typical usage.