Nokia is pushing a suite of exclusive apps to differentiate their Lumia phones from the other Windows Phone handsets. The latest addition is the NFC Writer app – as the name suggests, it writes info or actions to NFC tags but can also read them.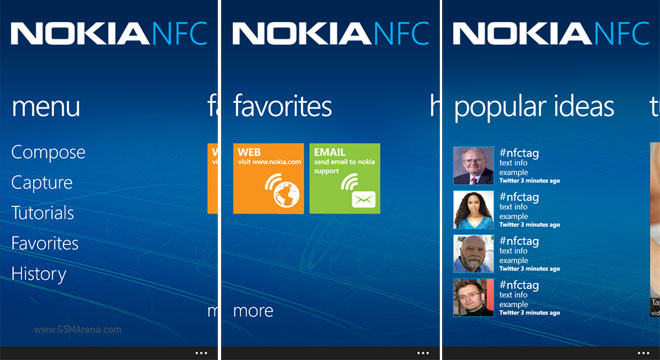 If you're new to NFC, the app has a tutorial video, which will teach you the basics and there's a feature that allows users to share cool ideas about clever uses of NFC tags, in case you can't think of something new to try.
The app can write different actions to an NFC tag – you can make a tag that dials a number, sends a text or an email or opens a web page. There are also social networking features, like checking into Foursquare, posting on Twitter, liking on Facebook and there's even Google+ support.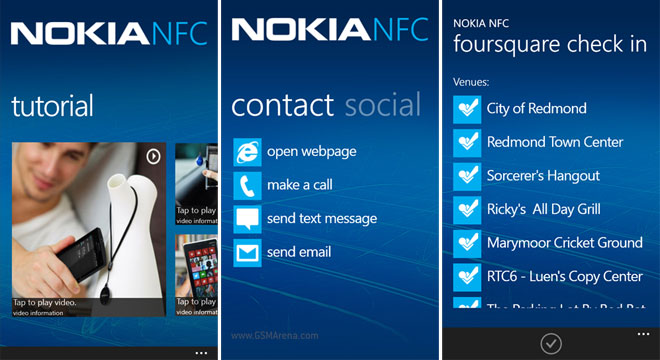 Once you make a tag, you can save it in Favorites, in case you need to make more tags.
The Nokia NFC Writer can be downloaded from the Windows Phone Store.