If you're curious about what exactly the Nexus Q is all about, iFixit have done its thing and shown us perhaps more than most people needed to know.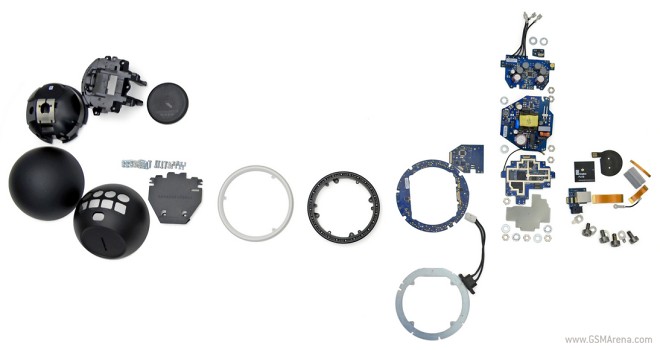 So if you want to see what hides underneath the Nexus Q hood, look no further. And yes, the image above has Google spelled with the Q's own parts.
The Nexus Q, unveiled last week at Google I/O, acts as a media center of sorts, allowing any Android user to access their Google-related stuff via wireless sync.
The hardware specifications include:
16GB internal storage
1 GB RAM
OMAP4460 chipset (dual-core ARM Cortex-A9 CPU and SGX540 graphics core)
Banana jack stereo speaker ports
Optical out
Ethernet
MicroHDMI
MicroUSB
Wi-Fi 802.11a/b/g/n, Bluetooth, NFC
Amplifier – 25W class D (12.5 watt per channel)
Android 4.0
If you want to see it taken apart down to the last screw, and can take all the bad jokes, check out the full teardown here.