The ASUS made Nexus 7 slate has officially made its way to the Google Play Store in India. Users can currently order the 16GB version of the tablet from the freshly popped up "devices" section of the market for everything Google.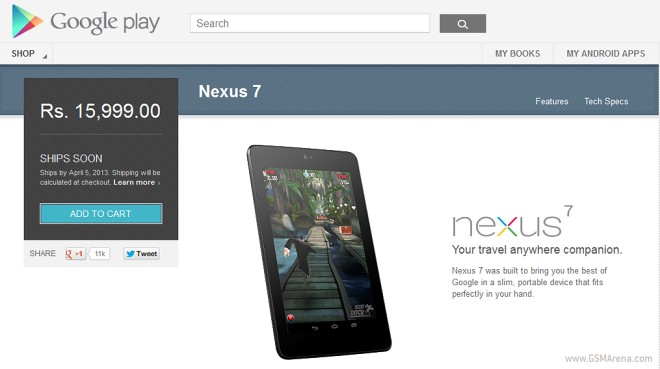 The 7″ tablet is priced at Rs. 15,999, which is a smidge below $300. It will ship to users by April 5.
Despite the fact that the Nexus 7 has been around for quite some time now, its official arrival in India is still a rather big deal. It marks the first time when consumers in the vast Indian market can purchase a device directly from Google.
Thanks to everyone who sent this in!