While Project Volta was mostly a colossal failure, it seems Doze is actually doing its job. Reports suggest the Nexus 5 running on the developer preview of Android M is seeing noticeable improvement in battery life.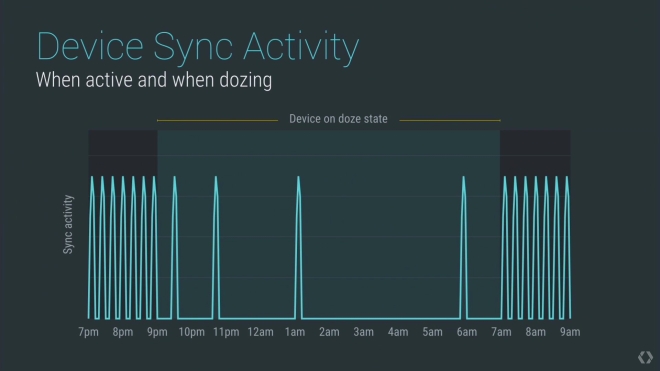 According to tests by Computer Base, the Nexus 5 running Android M consumed 1.5% power in 8 hours of standby, 4.5% in 24 hours, and 9% in 48 hours. In comparison, the same phone running Android 5.1.1 Lollipop consumed 4%, 12%, and 24%, respectively.
The way Doze works on Android M is by suspending background activity on devices when it detects the device hasn't been moved in a while. Indeed, in my personal testing I noticed that the Nexus 5 running M developer preview could hold on to its charge a lot better than Lollipop, which would continue to burn through the power in background. Lollipop actually caused a drop in battery life over KitKat, so it's good to see that M fixes that problem and perhaps even giving you additional hours on the same amount of charge.