As usual, the folks from iFixit gave the LG Nexus 5 a proper teardown shortly after its announcement. The latest and greatest Google smartphone achieved an impressive repairability score of 8 out of 10.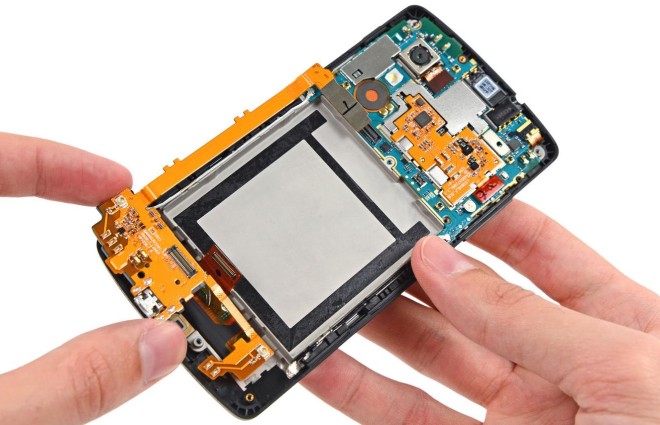 The Nexus 5 is held together by plastic clips which are stubborn, yet easy to open with a simple tool. The smartphone was applauded for the minimal use of foam adhesive in its construction.
As a whole, most components of the Nexus 5 are easy to remove and replace if necessary. The biggest exception is the display – it is integrated to the front panel, so a replacement will potentially be a costly affair.
The entire teardown of the Nexus 5 has been explained in a short video by iFixit. See it below.