Case-maker Ringke has released a case for the upcoming Nexus 5 and listed it for sale on eBay.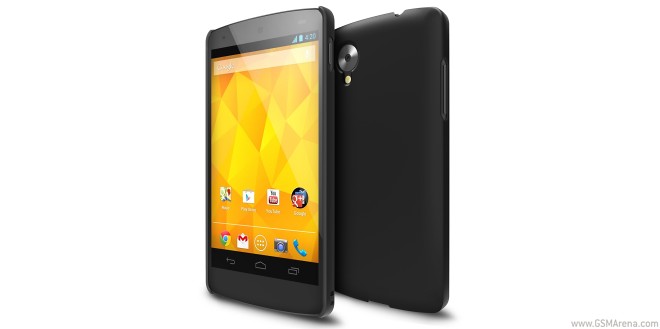 The case straps onto the device and doesn't seem particularly interesting, but the fact that the actual phone is present is rather more exciting. The Nexus 5 is expected to be announced in a week and go on sale soon (probably the beginning of November).
There's no telling if the case-maker has its facts straight or if it's just seeking popularity by levering on Rumors but it's not the first time eBay has been the source of Nexus 5 news. SPIGEN teased October 31 as the launch date for the Nexus 5 and released an image of the device.
Hopefully we won't need to wait much more.