The Nexus 4 does not officially support LTE, at least according to specs provided by Google, but it does include a deactivated LTE antenna that operates on a 1700MHz band.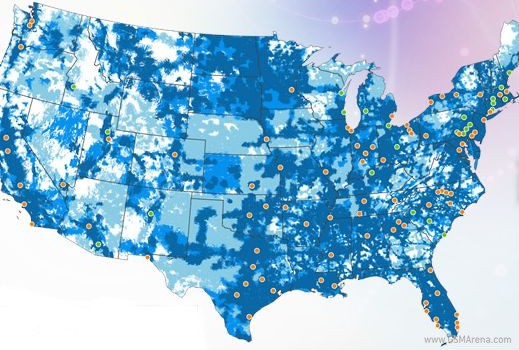 Sure enough, some of the clever hackers over at xda-developers have figured out how to turn it on and get LTE capabilities on some networks.
Before you get excited, keep in mind that the AT&T 4G network operates mainly on the 700MHz band 17, which explains why the antenna on the Nexus 4 will not work in most cities.
However, some of AT&T's 4G network supports the 1700MHz Band 4, specifically in these cities:
Athens, GA
Charlotte, NC
Chicago, IL
Dallas, TX
College Station, TX
Las Vegas, NV
Los Angeles, CA
Oklahoma City, OK
Phoenix, AZ
Raleigh, NC
San Juan, Puerto Rico
By using the APN settings from a Galaxy S III, some folks on the xda-developer forums were able to hook onto an LTE network. Note that while these cities have this LTE band in the area, it does not necessarily mean it will be active.
To try it out, you'll have to use the APN settings in our source post below, and let us know if you have any luck.