Xbox fans, mark your calendars. Microsoft has announced that they will be revealing the next generation Xbox console on May 21. This information was revealed through invites that were sent out to the press.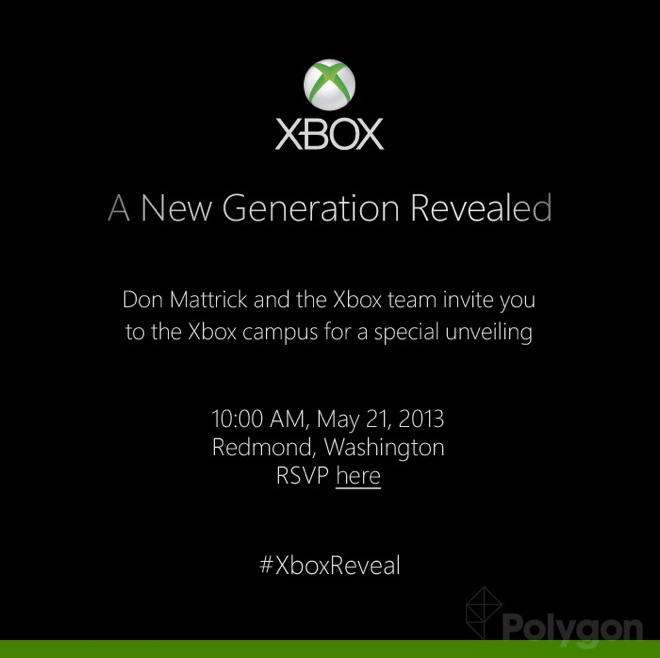 According to the invite, the event will take play at the Xbox campus in Redmond, Washington at 10:00 AM on May 21. There is a hashtag #XboxReveal if you want to keep a track of the event on Twitter.
The invite doesn't say much without even a hint of what the name of the next Xbox would be, leave alone the design or the specifications. It is being said that along with the new console Microsoft would also be announcing the next generation model of the wildly popular Kinect accessory. We'll have to wait and watch what Microsoft brings to the table, what games the console would have at launch and if they would be able to top what Sony has shown with the PS4 so far.